Every father listens to the Harry Chapin song and wonders what kind of father they have been. My son Brian is a lot like his father (in a good way) he is just a way better cook than I was at his age. One of my goals in writing Impromptu Friday Nights – A Guide to Supper Clubs was to outline a Supper Club roadmap for my kids Jennifer and Brian.
Last winter Brian dropped a "Cats in The Cradle" brick on his father. We had one of those rare snow/ice events in Memphis where the roads were more than hazardous. Brian was getting ready to drive to work and I asked if he really needed to? He responded with: In your day what would you have done? That shut me up pretty quick because I have always been an advocate of showing up.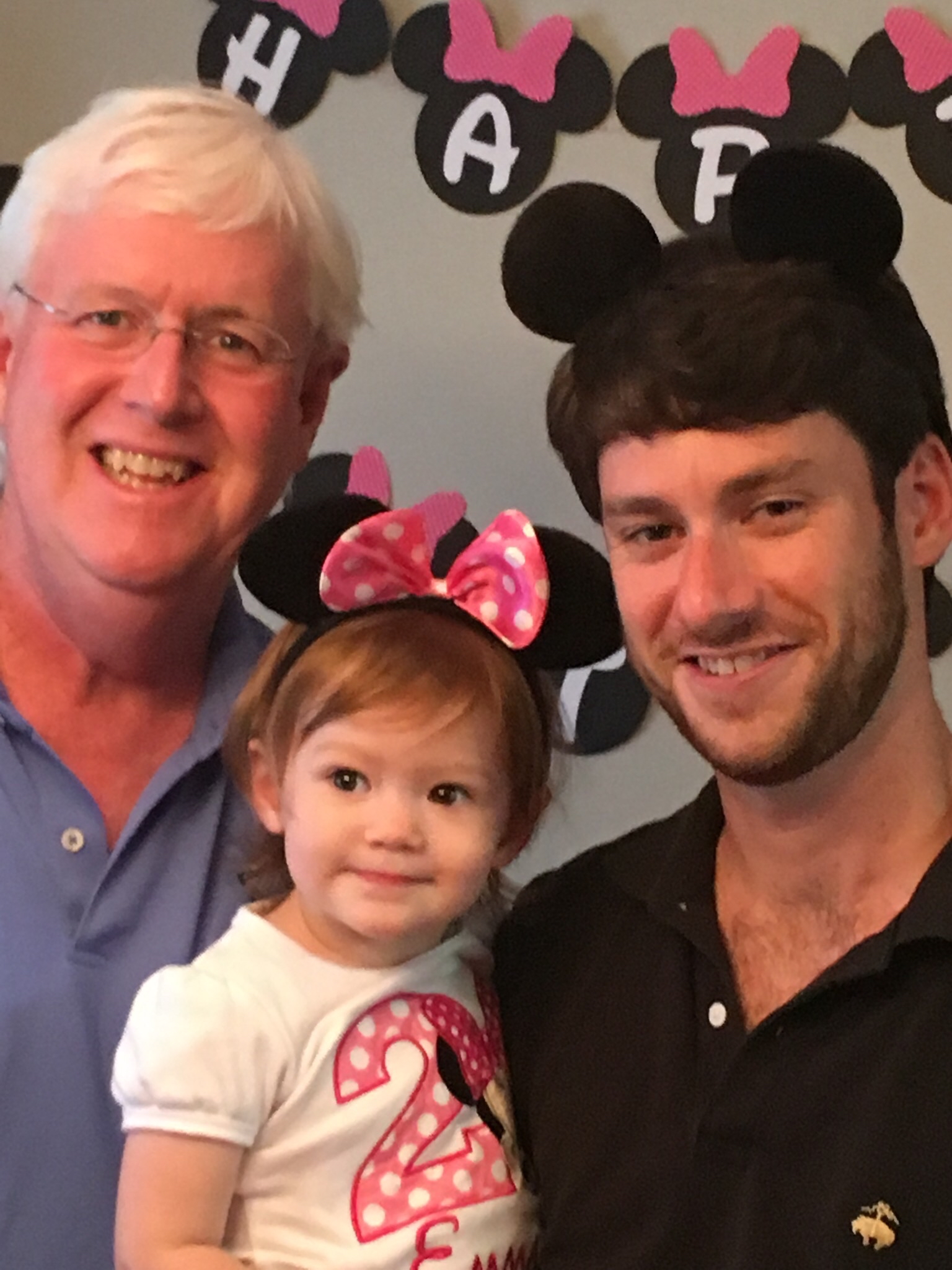 I have been a believer in the Woody Allen quote: "80 percent of success in life is showing up". A perfect example of this involves Charles Barkley. Today Charles is one of the most gifted sports analysts on television. A friend of mine was a graduate assistant teaching Speech 101 at Auburn in the early 1980's. Charles was in her class showed up at every class sat in the front row and paid close attention. But he was scared silly to speak in front of people and got a "D" in the class. I would like to think that his showing up in speech class was the harbinger of his current success as a speaker in front of the camera.
Both of my kids are adventurous cooks and both of my children love to entertain. With young families they are getting to a stage in their lives like most millenials where Supper clubs are a perfect socialization solution. Not all millenials grew up with supper club crazy parents the way our kids did. That's why I wrote Impromptu Friday Nights – Guide to Supper Clubs.
My son Brian is famous for his Sunday Pasta Nights. Check out his recipe for Pasta Bolognese.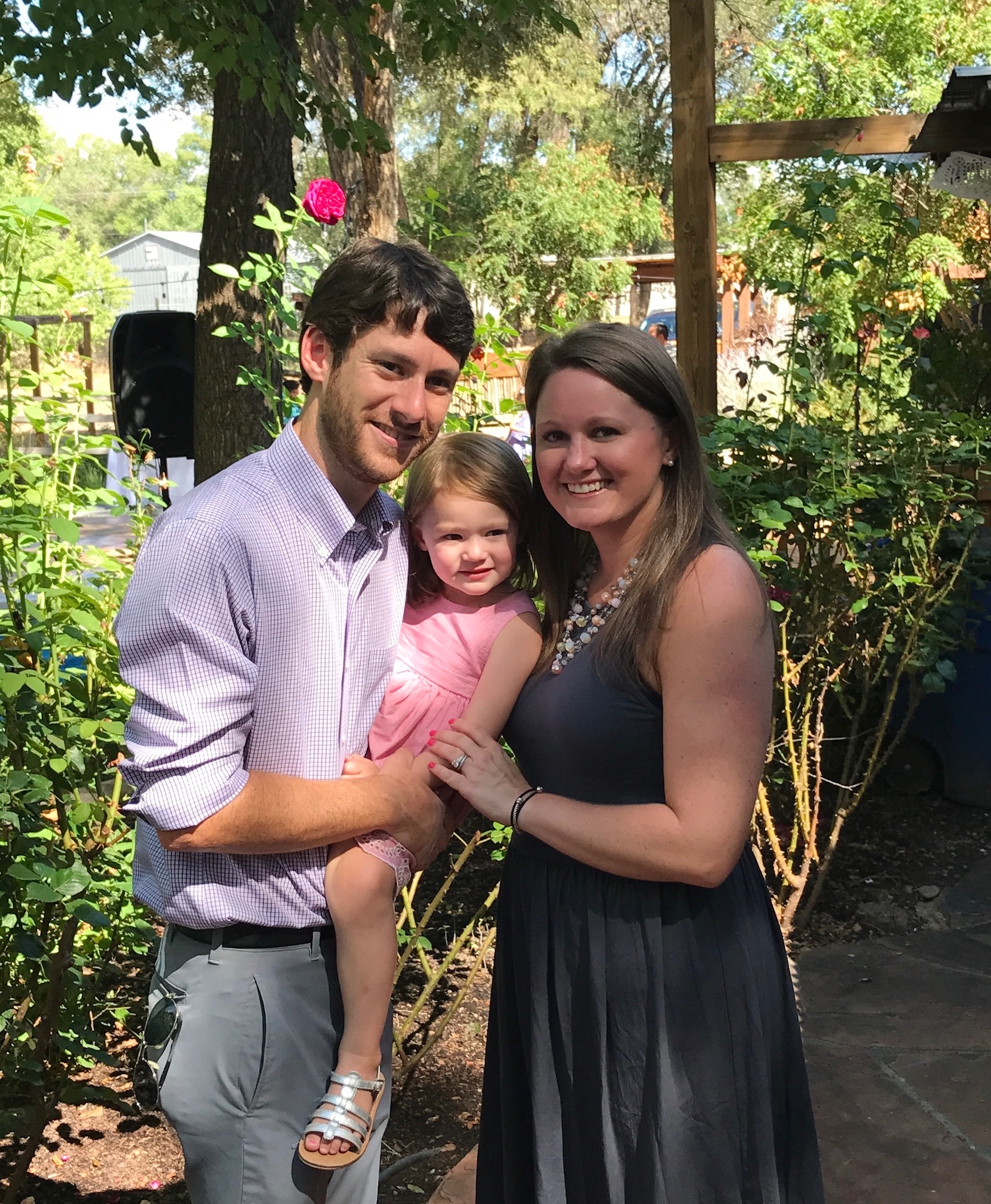 My daughter Jennifer and her husband Ethan have taken IFN on its first book tour with a swing through San Francisco on the way to the Napa valley. These pictures bring meaning to the old saying: "In my next life I want to come back as one of my kids".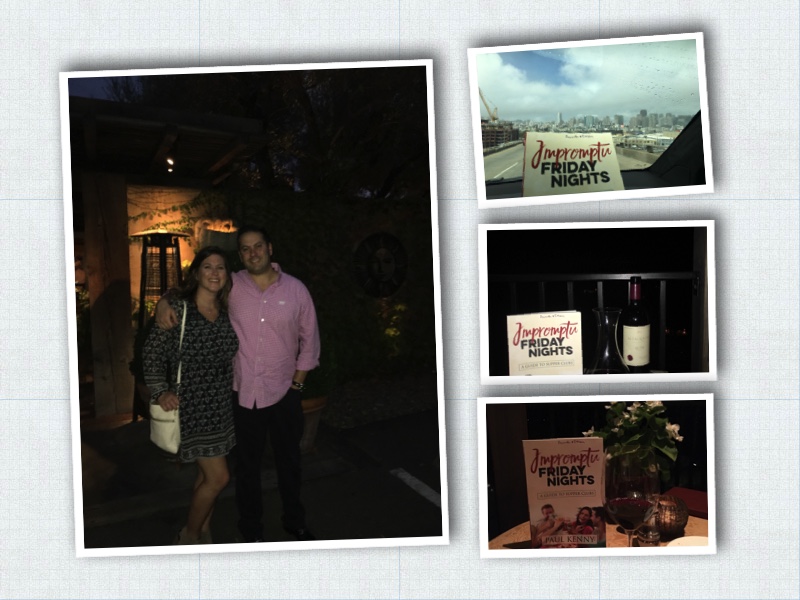 If you enjoy this blog and similar other stories/supper club lessons subscribe to get future blogs at www.impromptufridaynights.com/blog and be on the look out for my book Impromptu Friday Nights a Guide to Supper Clubs. Morgan James Publishing published the Kindle-Version on September 5, 2017 and the hard copy coming out January 30, 2018.