Apologies for those who checked in yesterday and tried to view my Facebook video. Had some technical difficulties. My dad was a college professor that taught Speech 101 for years. He would lecture his son about making presentations with "BE SURE YOUR AUDIO VISUAL AIDS WORK". Sorry dad about yesterday. Hopefully today works a little better
We did a second Youtube live video today. The good news is that you got to see and hear me. The bad news is that the lighting was terrible and it is hard to see the examples:
Here is the menu: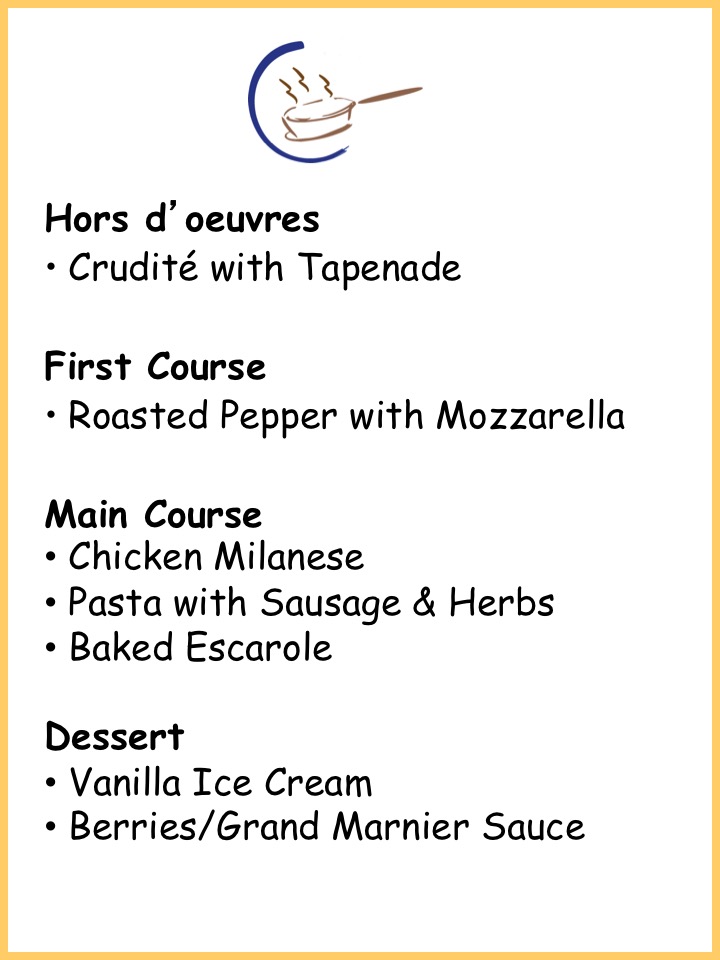 The menu is delegated between 4 couples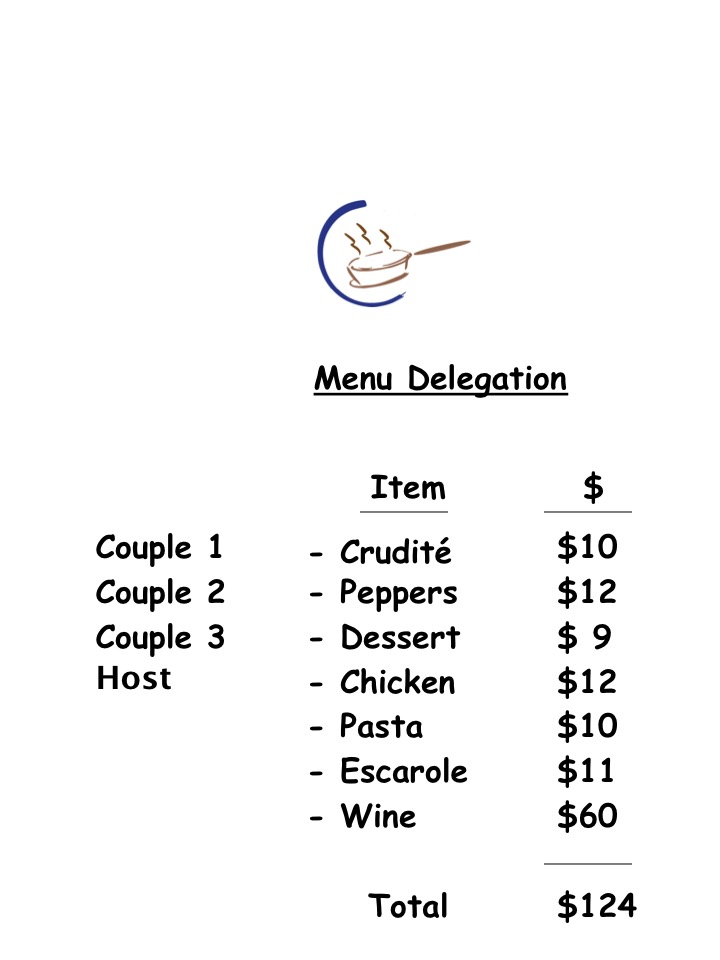 Here is the cost model: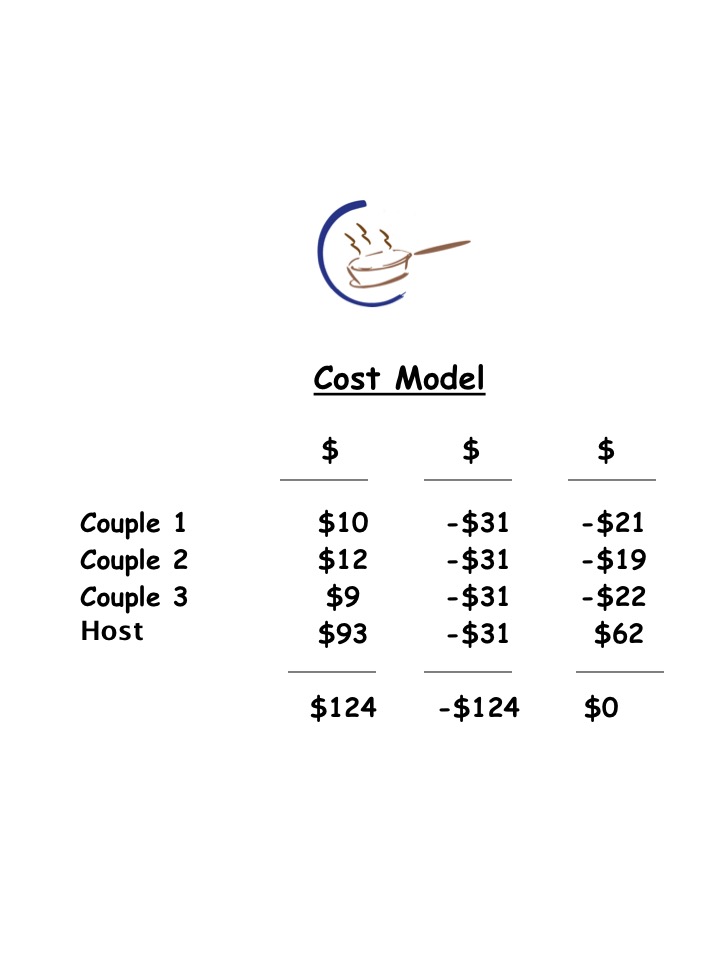 If you enjoy this blog and similar other stories/supper club lessons subscribe to get future blogs at www.impromptufridaynights.com/blog and be on the look out for my book Impromptu Friday Nights a Guide to Supper Clubs due out from Morgan James Publishing on January 30, 2018.