I don't care what Billy Crystal's movie said one could never forget Paris. It has to be one of the culinary capitals of the world. The cover picture is a great example of the fact that you don't need a fancy dining room to have a great supper club meal. All you need is some friends, some food, a park bench and voila!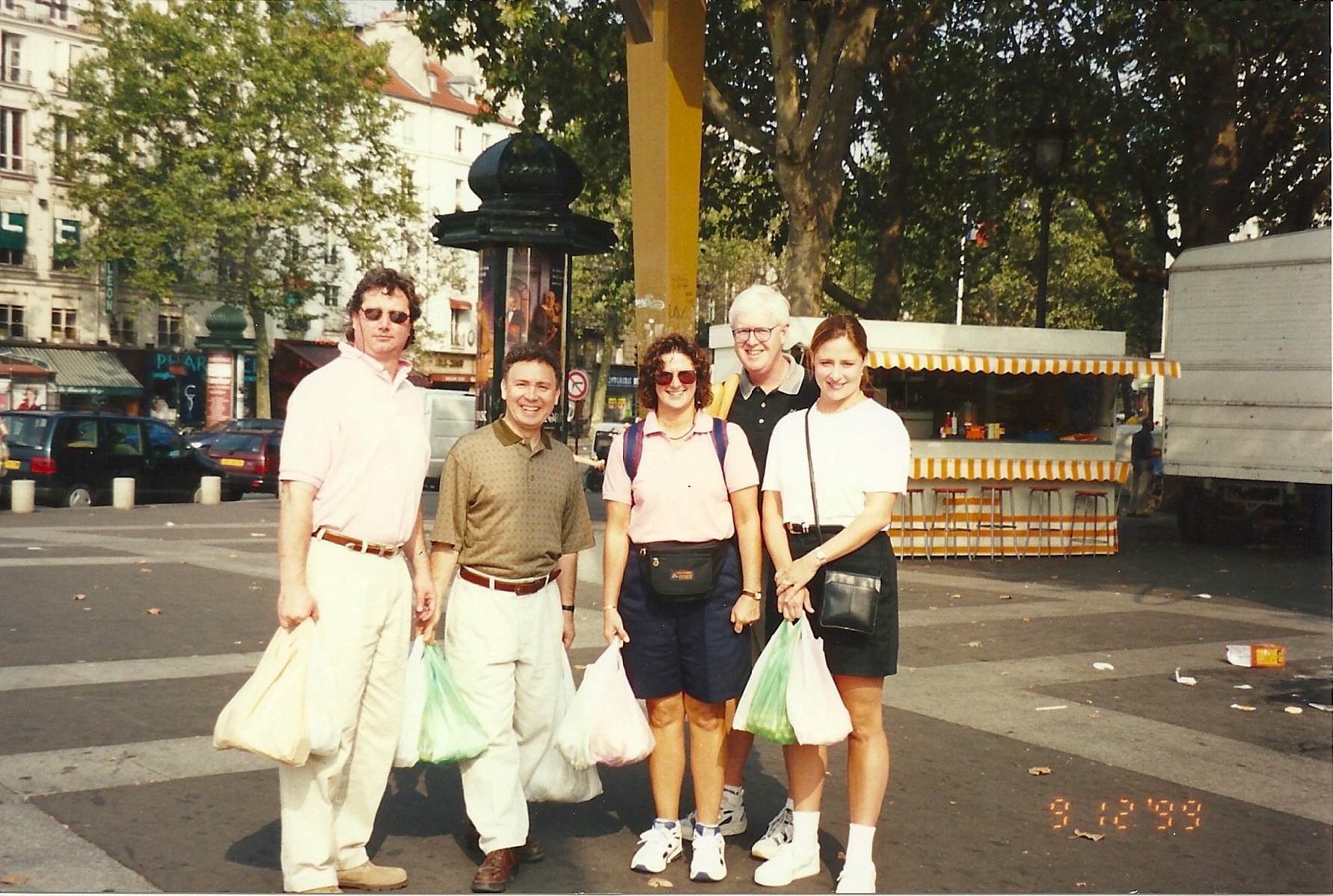 We had a great group in this picture (from left to right) Steve Williams, Lucien Vendome, Paul Kenny, Susan Kenny, Jody Driver and Charlie Thelluson (Taking the picture). We were in Paris for a trade show and after the show we visited a nearby street market on a Saturday afternoon. The food options were unbelievable. Fresh Baguettes, cheeses from Aix en Provence, the sweetest grapes I have ever had, radishes, pates, jambon and rotisserie chicken with potatoes cooked in the drippings from the chicken. What an amazing meal.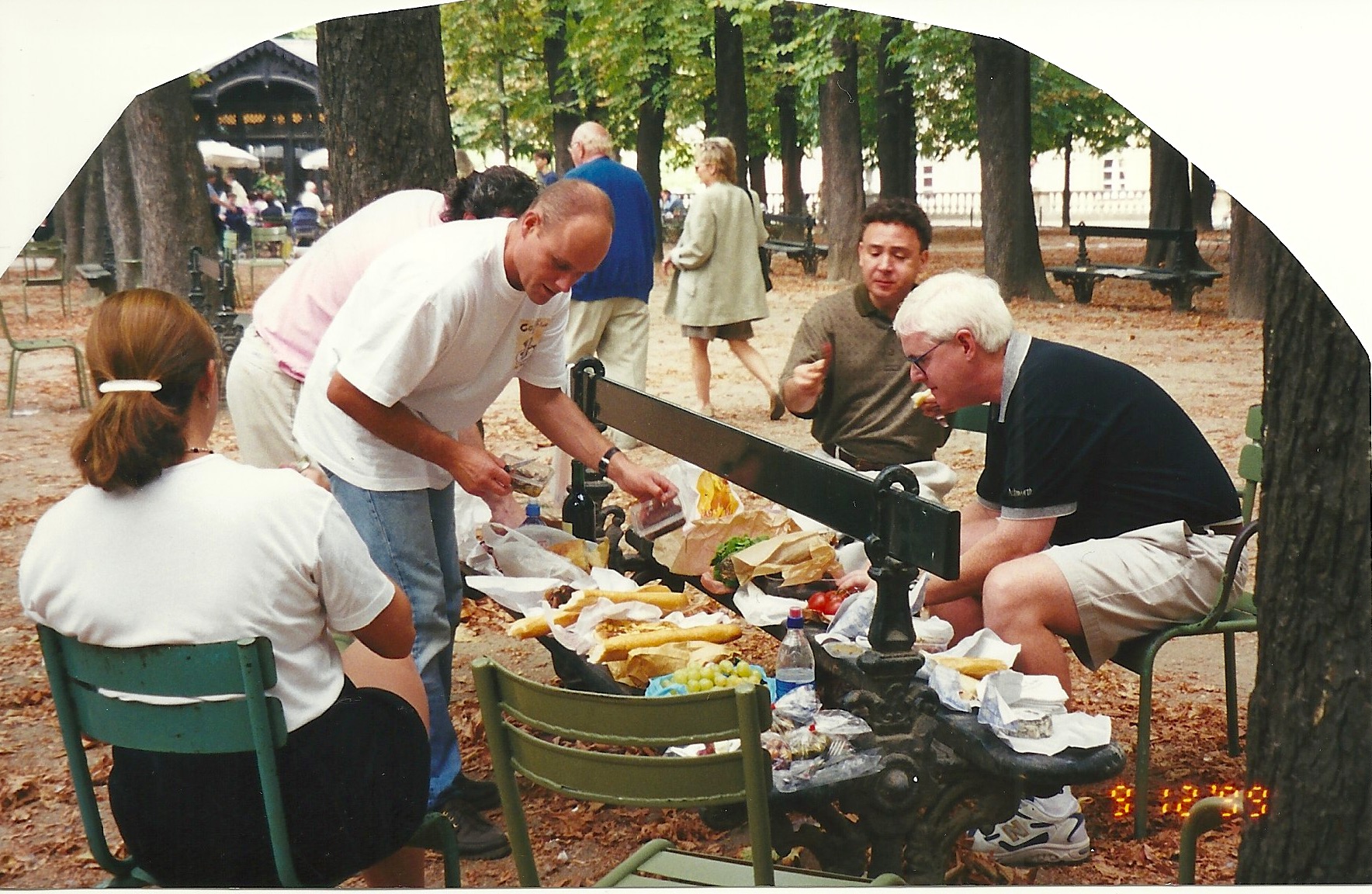 Paris is truly one of my favorites cities in the world. People always say to me: How can you love Paris? The people are so rude". I explain that I am from New York where rude is an art form. In Paris it doesn't take very much for a Parisian to step out and be very nice.
A great example of this happened a few days before our trade show. We were trying to coordinate getting some cheesecakes made with a local baker and needed to connect via telephone. The good news was that there were phone booths everywhere. The bad news was that to use them you needed a special token that could only be bought at the post office or the tobacco shop. It was a Sunday and both were closed. Lucien got exasperated with a clerk at the supermarket as she was telling us we were out of luck. Up stepped a young teenager that was happy to practice her English and offered us her tokens. The day was saved. A friend was made and she wouldn't accept any reimbursement no matter how hard Lucien tried.
It doesn't take very much for a great supper club party. I will certainly never forget Paris.
If you enjoy this blog and similar other stories/supper club lessons subscribe to get future blogs at www.impromptufridaynights.com/blog and be on the look out for my book Impromptu Friday Nights a Guide to Supper Clubs. Morgan James Publishing published the Kindle-Version on September 5, 2017 and the hard copy coming out January 30, 2018.