Fans of Impromptu Friday Nights – Guide to Supper Clubs will be glad to know that our first book tour is underway. Thanks to my daughter Jennifer and her husband Ethan the book has had a broad showing this week in the Napa Valley.
It probably makes sense that Jenn provide the book tour debut in Napa because she is a California native and had many a tour of the Napa Valley (with and without a window seat) before she was a year old. We moved to California in 1983 and had more visitors in the 22 months we lived in the Bay Area than we have had in 27 years in Memphis. Just about every visitor we had while in California made it to the wine country.
So hang on here is a photo recap of the first Book Tour and don't miss the  special IFN Dancing Crazy Lady Video at the end.
ARRIVAL AT SFO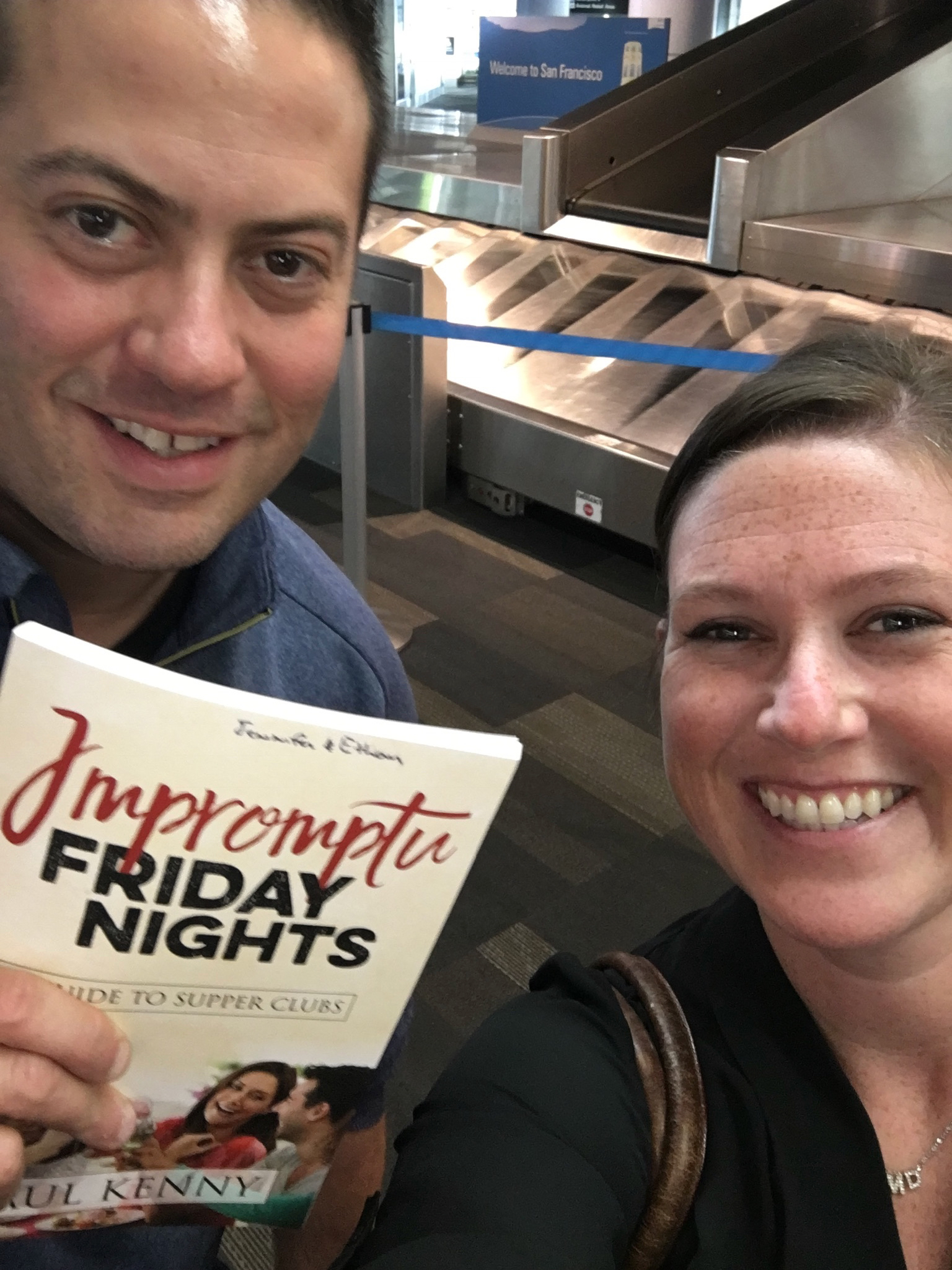 Impromptu Friday Nights (IFN) provides a roadmap (No Mise En Place Needed)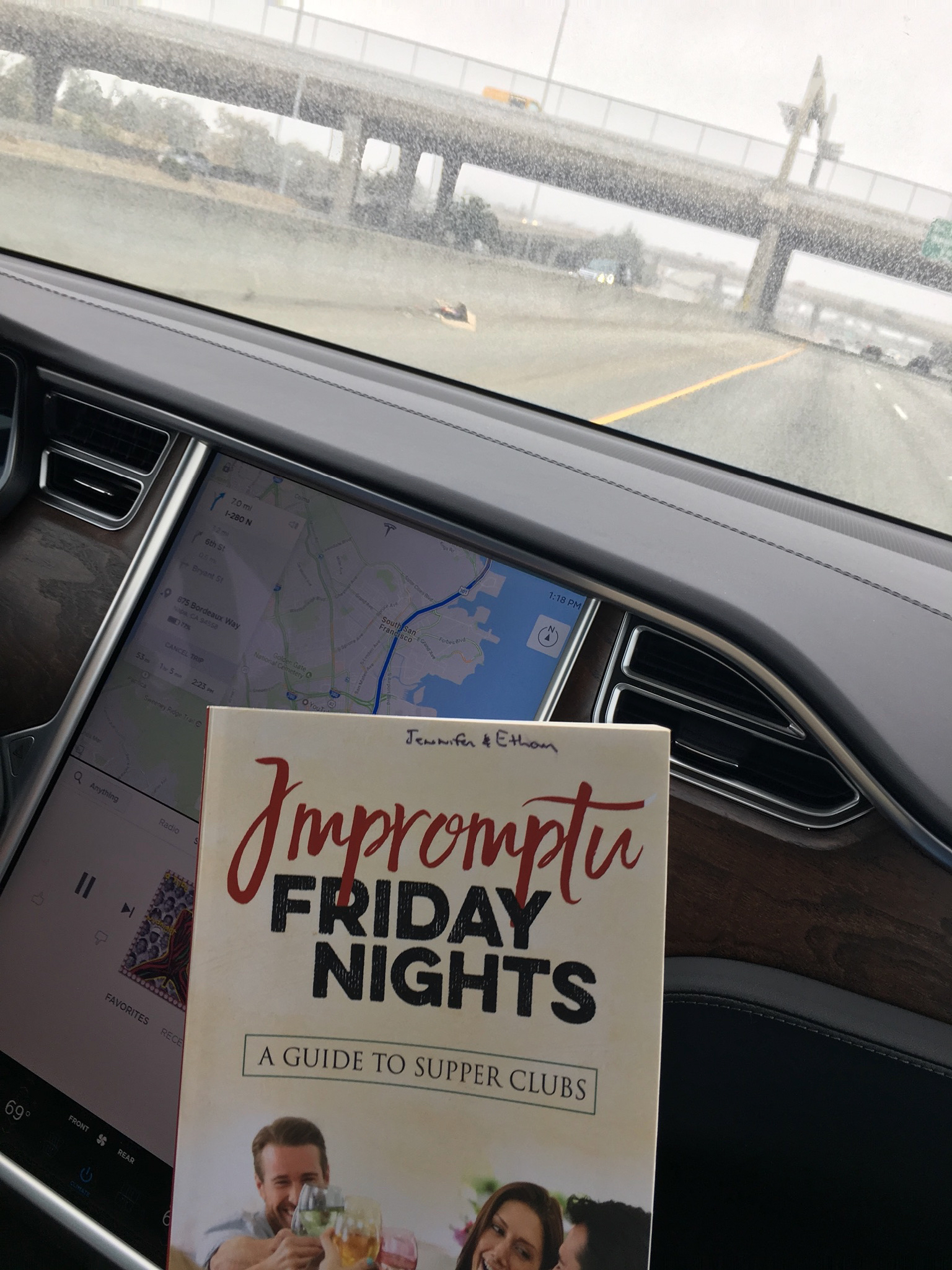 IFN Going through San Francisco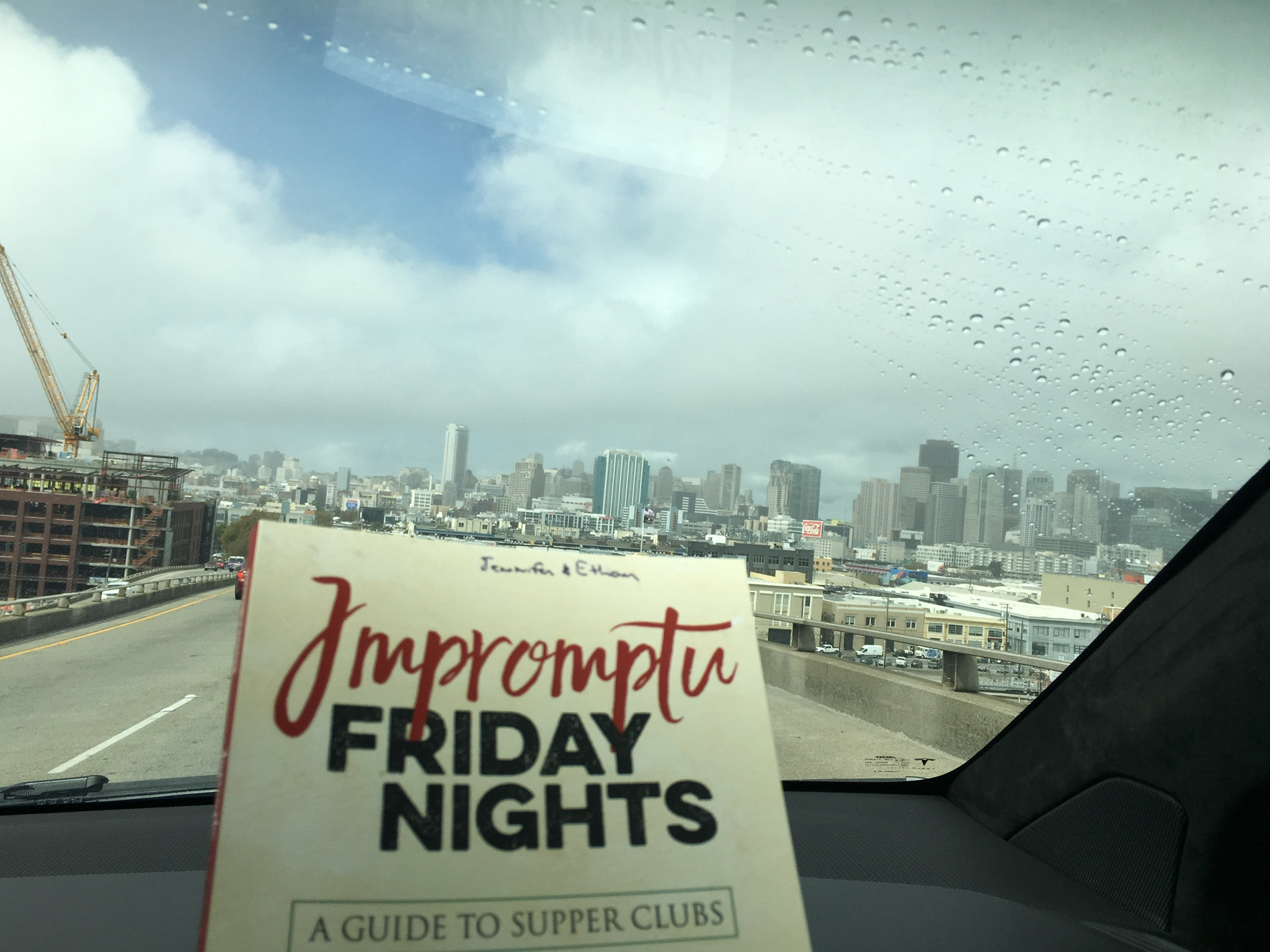 IFN Arrives in Napa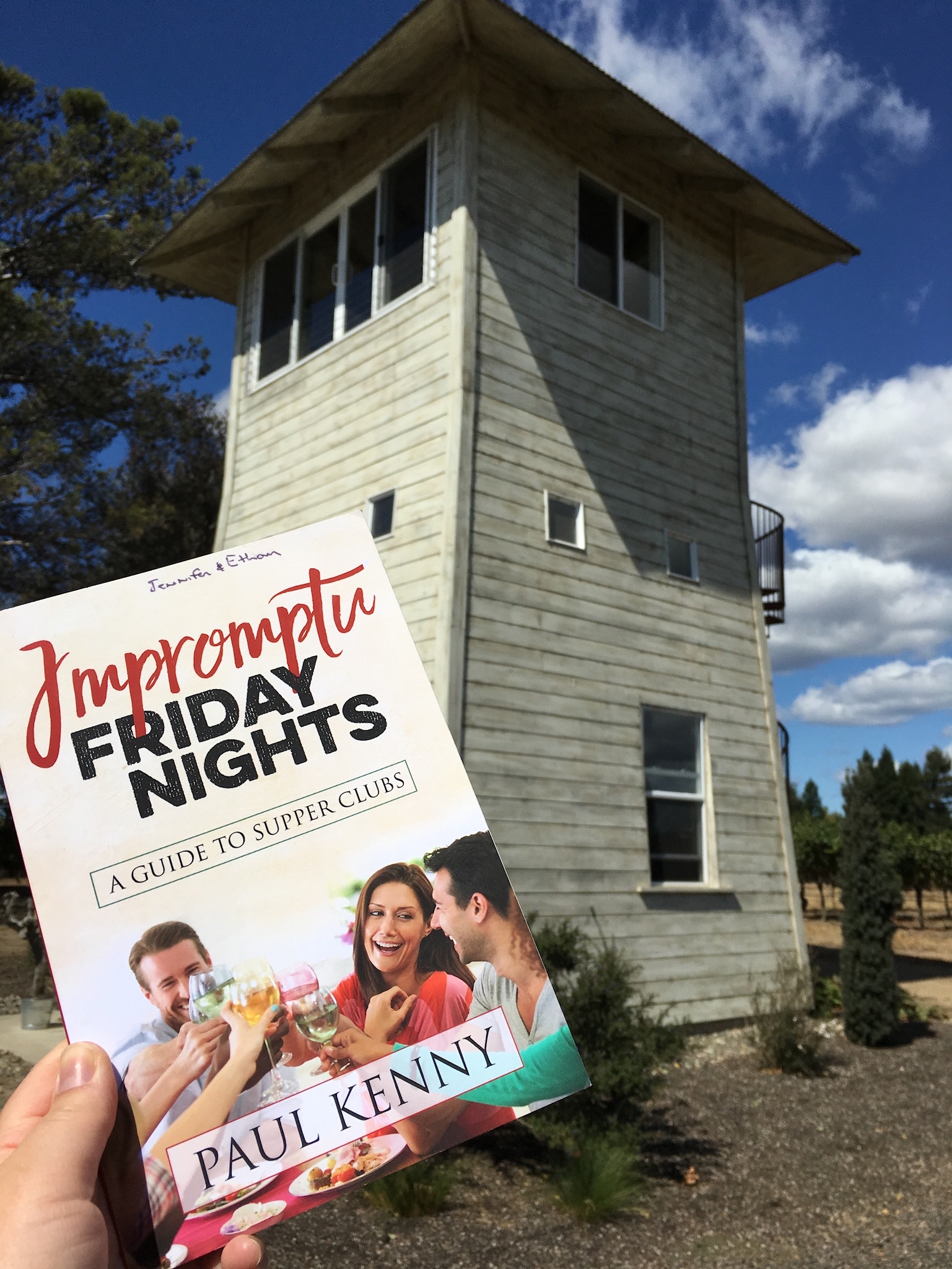 IFN At Auberge Du Soleil with a glass.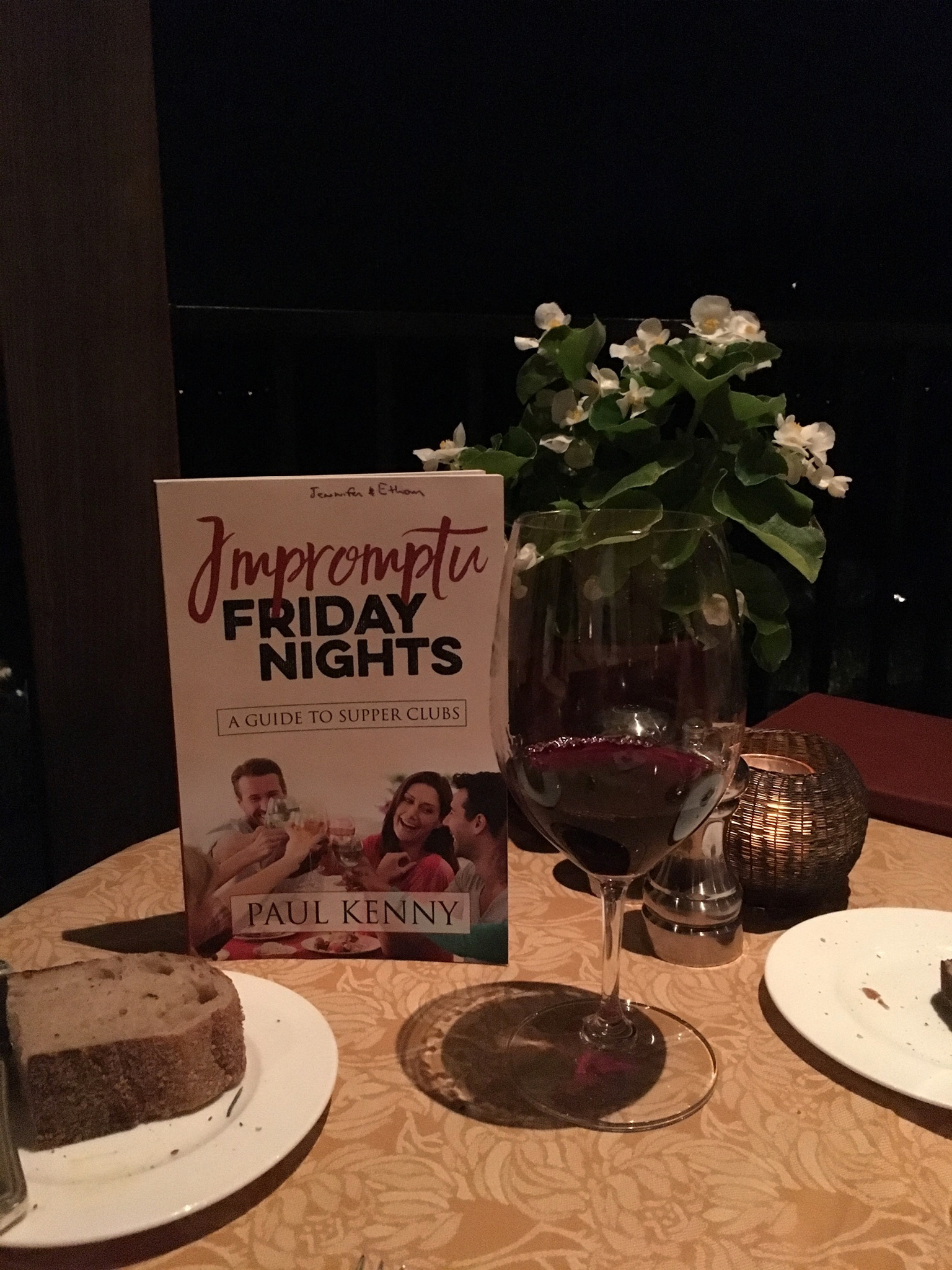 IFN At Auberge Du Soleil With a Bottle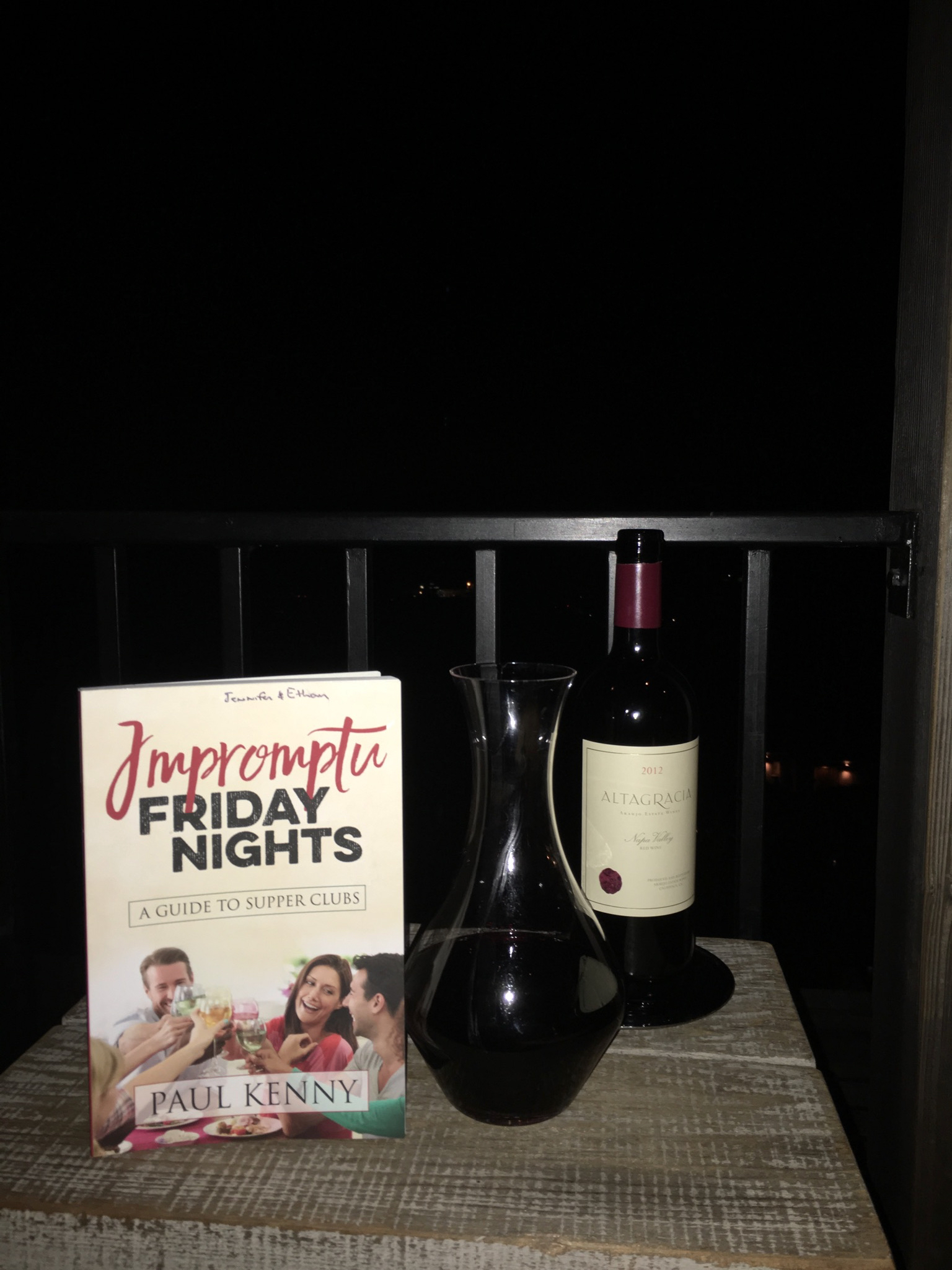 IFN At Auberge Du Soleil after a glass and a bottle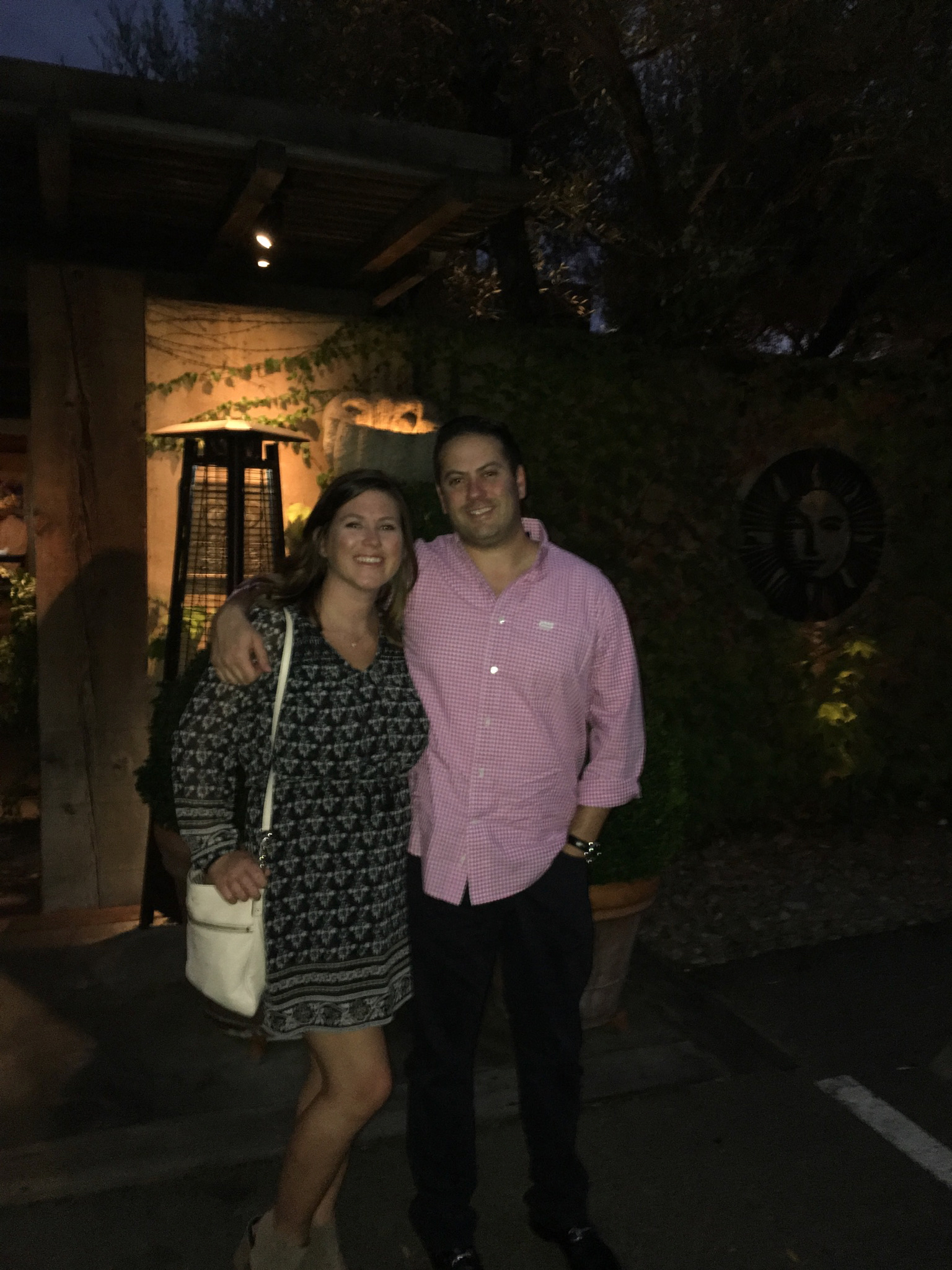 IFN At IFN At Taylor Family Vineyards
IFN with KMA Transport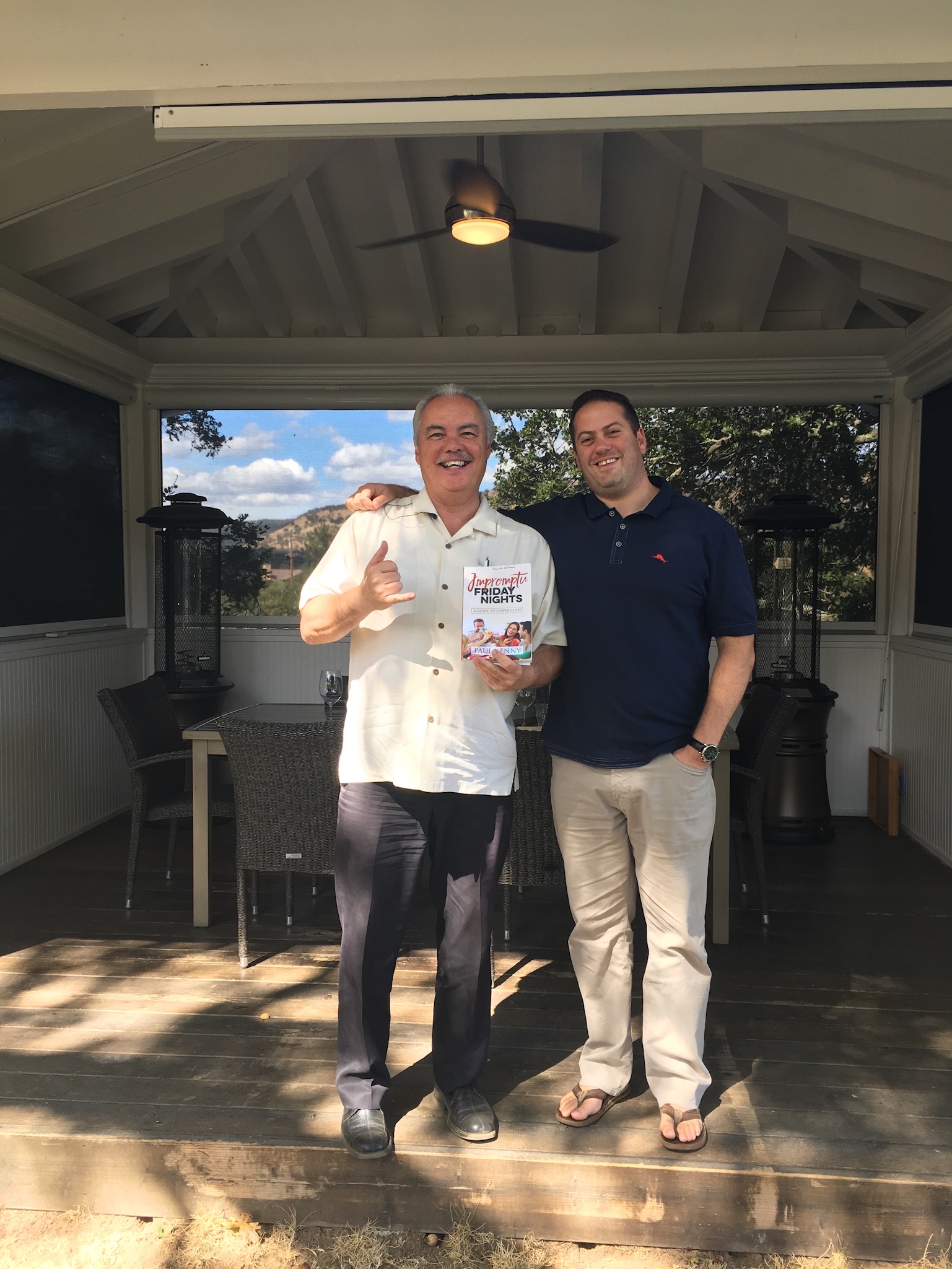 IFN Dancing Crazy Lady Promotion
If you enjoy this blog and similar other stories/supper club lessons subscribe to get future blogs at www.impromptufridaynights.com/blog and be on the look out for my book Impromptu Friday Nights a Guide to Supper Clubs. Morgan James Publishing published the Kindle-Version on September 5, 2017 and the hard copy coming out January 30, 2018.