This is so true and it is one reason that while hosting a supper club dinner party I prefer to plate a meal versus serving it family style. Of course the number of people you are serving will dictate. My rule of thumb is that if it is less than 10 people you should try to plate.
The old line: "It is better to look good than to be good" is so true. Arranging the food on the plate in an appetizing manner is a great way to make first impression a good one.
There are a few rules I like to follow:
Have a "Hero" item be the center of the plate and the focus point. It is usually the protein and you should build your plate around it.
Sauce carefully. I like to lay a base of sauce on the plate and build on top of it. Too much sauce on top of the food detracts from the hero effect. Putting the sauce underneath also placates the advocates of "sauce on the side".
Build your side dishes around the hero. Your sides should look appetizing and bring the eye of the diner to your hero item.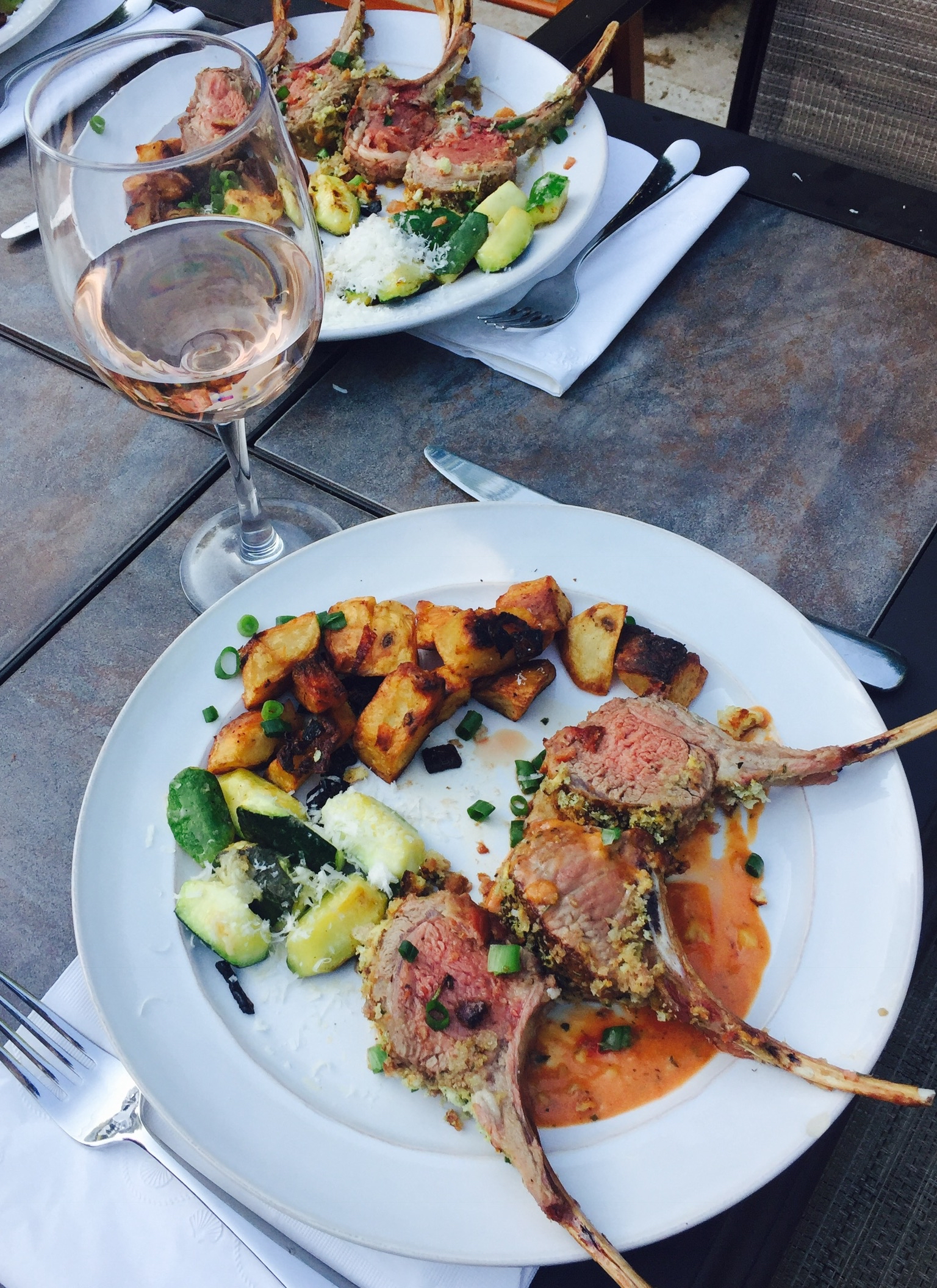 Gimmicks can be good:
Stacking proteins can be done to bring the eye to your hero.
Using forms can be fun. I once provided little sections of PVC pipe to supper club hosts so that they could serve rice in beautiful rounds.
Shapes are great. Cutting a potato casserole into triangles can add dimension.
Squeeze bottles are a great tool to present sauces with stylistic flair.
Fresh Herbs are always a good way to decorate a plate.
One challenge with plating is that you rush things to get the food out and miss the opportunity to make the plate look special. One trick is to lay your plates out and plate them in an organized manner.
You do have to be careful to get your count right. I always remember my sister's story of serving a dinner party of nine people. Bernadette is a great cook and hostess, but her math skills were a little challenged this one night. She plated 8 salads and sent them out to be served before realizing she was one short. Fortunately, it was the salad and she was able to scrape a little from each plate to make the final plate.
If you have a knowledgeable assistant it is always good. I work real well with my son Brian. He will add a special touch to the plating knowing what I am trying to accomplish. This allows me to focus on getting the plates out and he will add the special touches to make things look just right.
Plating is a fun way to make that supper club first impression really count.
If you enjoy this blog and similar other stories/supper club lessons subscribe to get future blogs at www.impromptufridaynights.com/blog and be on the look out for my book Impromptu Friday Nights a Guide to Supper Clubs due out from Morgan James Publishing on January 30, 2018.