It is hard to believe that a low carb risotto could be better than a classic risotto. As we get through the holidays we all want to start eating healthier. This dish tastes great and has an amazing texture. By replacing rice with chopped cauliflower you are significantly reducing the carbs. The addition of a cornstarch slurry versus the traditional cream really gives dish a wonderful rich texture. This one of those dishes that you have to taste to believe.
Cauliflower Risotto works amazingly well as an accompanying dish with a pan roasted cod, seabass or even grilled salmon. Try it!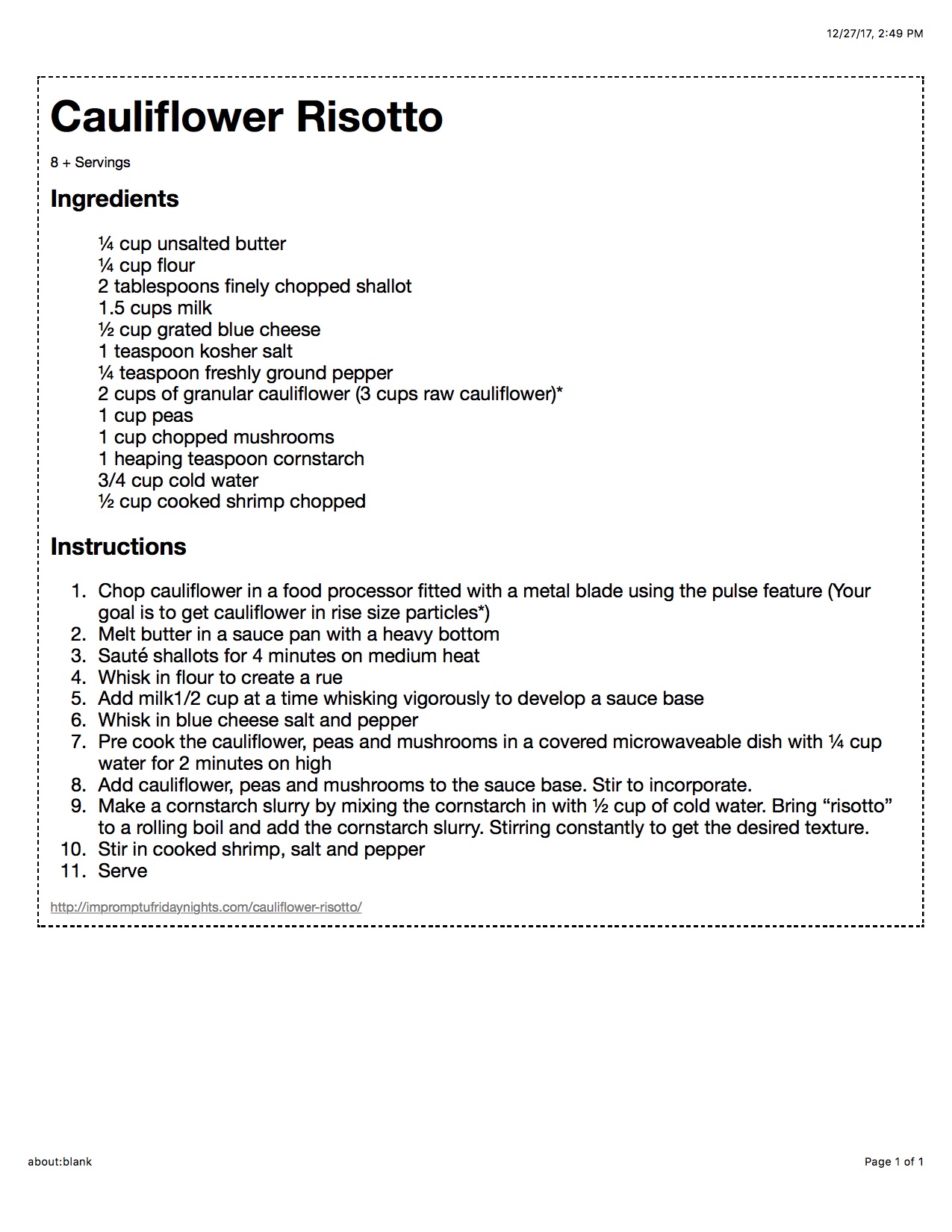 If you enjoy this blog and similar other stories/supper club lessons subscribe to get future blogs at www.impromptufridaynights.com/blog and be on the look out for my book Impromptu Friday Nights a Guide to Supper Clubs. Morgan James Publishing published the Kindle-Version on September 5, 2017 and the hard copy coming out January 30, 2018.