Supper clubs are just a great way to meet new people. Saturday night was great example. Kim and Jim Robison hosted at their home. The evening was made particularly fun as their daughter Caroline and her boyfriend Matt, students at the University of Arkansas filled in as subs. It was great to be with old friends Sue & Jon Berry as well getting to meet new people.
Check out this video of the salad prep with a special video bomb cameo from the Robison's dachshunds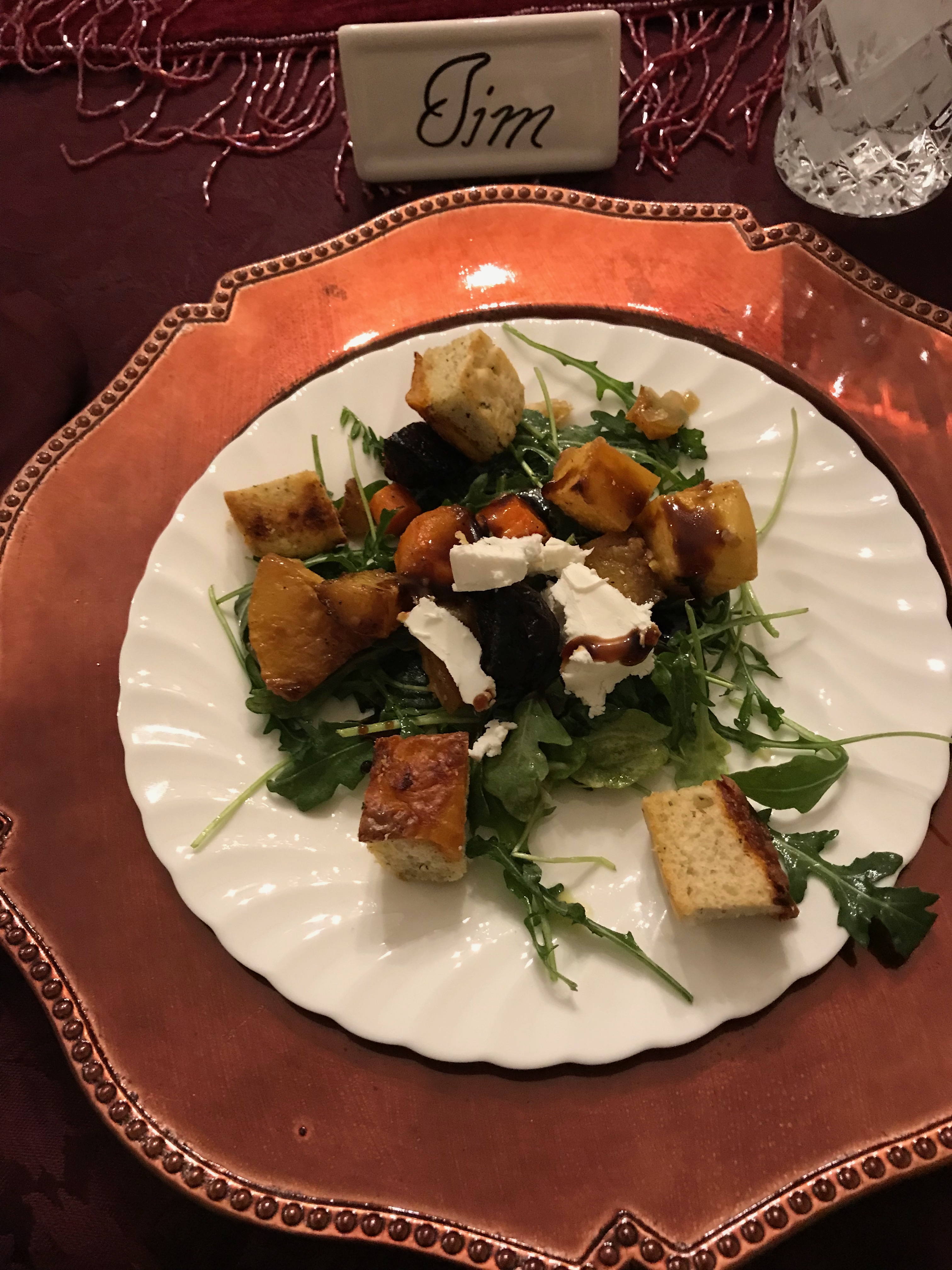 While Susan and I have been in supper clubs for years we didn't start until after college. We spent our college years in Upstate NY close to Montreal. A big time for us was going to Montreal for Chinese food. To this day we compare all egg rolls to Teen Hong's. The waiter would be baffled when we would order 10 extra egg rolls and would explain "Two come with dinner". Our plan was to bring them back for dinner during the week. Somehow they would never make it back getting eaten on the way home after a night of bar hopping. When I think about all the drinking and driving on icy roads my roommate Iles' words have special meaning. He would always say:
"The lord protects fools and drunks…we have double coverage"
Supper clubs on college campuses are a lot safer option where students can avoid drinking and driving and still enjoy socializing with friends.
If you enjoy this blog and similar other stories/supper club lessons subscribe to get future blogs at www.impromptufridaynights.com/blog and be on the look out for my book Impromptu Friday Nights a Guide to Supper Clubs. Morgan James Publishing published the Kindle-Version on September 5, 2017 and the hard copy coming out January 30, 2018.