Have you ever hosted a party that became larger than life? My wife and I hosted a neighborhood New Years Eve party for over 25 years. We started when we lived in Delaware and our Supper Club friends were an integral part of it. When we moved to Tennessee we continued the tradition.
The party started out at about 25 people. Our Supper Club and neighborhood in Memphis is a lot larger. I should have known we were in trouble when during the course of the year we got alcohol induced queries about what someone needed to do to get an invite.
Credit to my wife. She saw the storm coming and wanted to curtail our efforts long before I did. My theory has always been the more the merrier. I "say" I can cook for 50 as easy as 15. But I was wrong. The party got up to 40 people and simply, got out of control. There were people there that we barely knew and Susan felt she wasn't able to enjoy the time with her friends.
To get an idea of what the party was like here is a menu: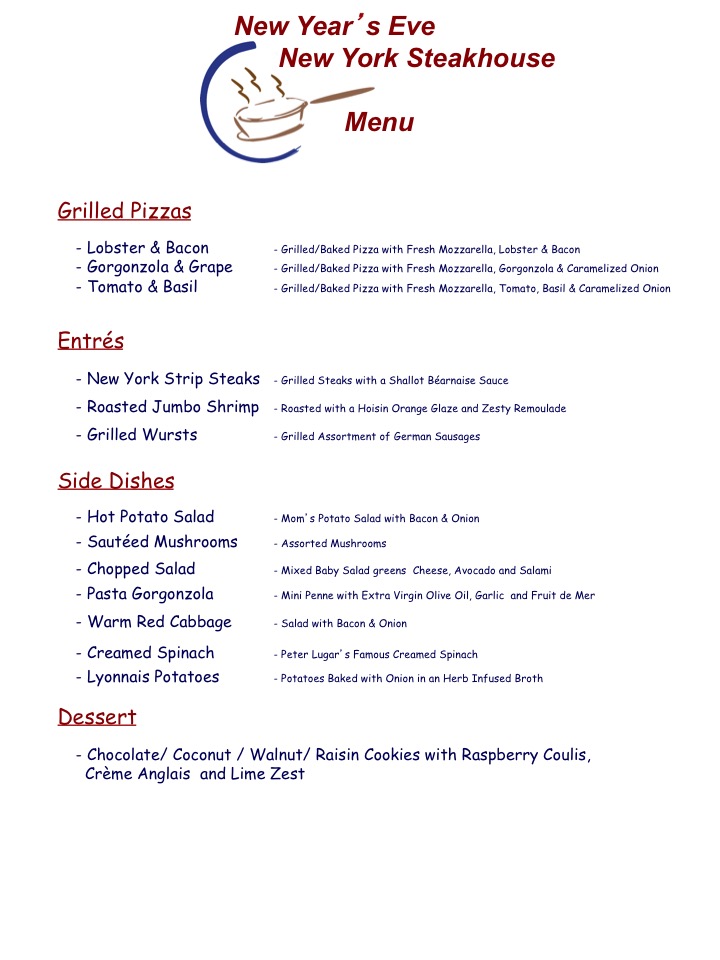 The logistics of pulling the party off was a challenge that I liked. Organizing the food prep, renting tables/chairs (one long table wound through the house), renting China (who has China for 40?). Susan being smarter than me was quick to point out that we were out control. Not to mention the cost. One might guess why the party was popular. It was certainly a lot cheaper to go to the Kenny's than restaurant options.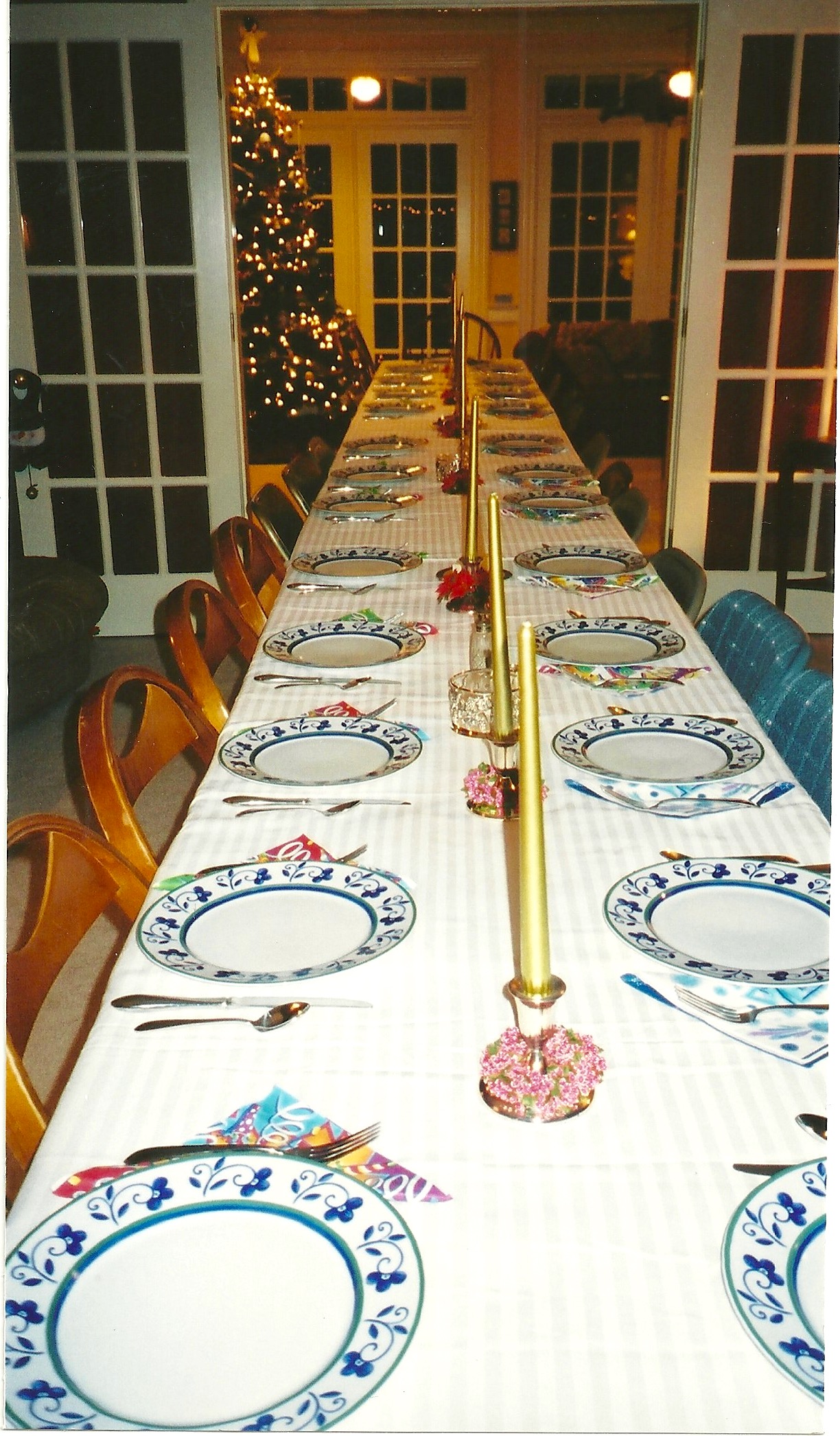 Finally Susan put her foot down and said the party needed to kept to 20 people. That was fine but the unintended consequence was that there were over 20 people that got cut from the list that didn't quite understand and are still mad at us today. Oh well.
Four years ago our niece's wedding saved us. The wedding scheduled on New Years Eve forced us out the NYE party business. It was sort of like the Chinese bamboo shoots under the fingernails. Boy does it feel good when you pull them out. Now we are just thankful not to be hosting the NYE party.
As final message to Supper Clubbers:
• Listen to your wife. Woman's instincts on people are probably better
• Beware of unintended consequences
• Apologies to those who got cut. You are right. Susan is a sweetheart and I am an asshole.
If you enjoy this blog and similar other stories/supper club lessons subscribe to get future blogs at www.impromptufridaynights.com/blog and be on the look out for my book Impromptu Friday Nights a Guide to Supper Clubs due out from Morgan James Publishing on January 30, 2018.